App spotlight: Keepsayk
A new iPhone app makes creating & sharing "instant scrapbooks" a snap
Published:
Scrapbooks, those dusty collections of family memories & snapshots, are being reinvented for the mobile generation.
A free app for iOS called Keepsayk promises to resurrect the scrapbook as an alternative to the flood of disposable selfies and cat videos offered by social sharing services like Facebook and Instagram. What sets Keepsayk apart is a focus on storytelling through "instant scrapbooks" – collections of photos, videos and text that can be created, edited and then shared right from an iPhone.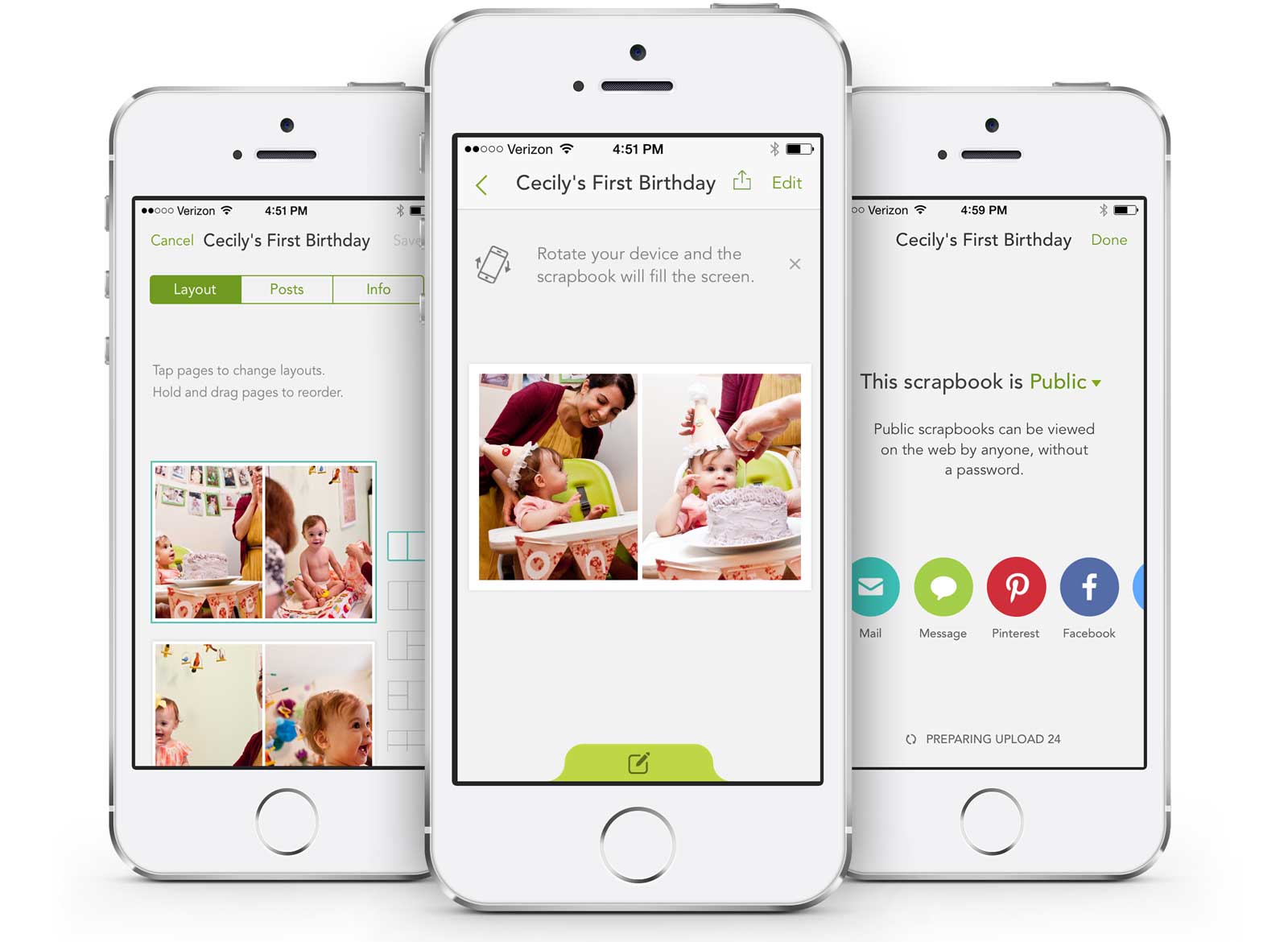 Create a scrapbook in the Keepsayk app and any media you add to it is automatically sorted into simple, elegant page layouts. The effect is surprisingly polished, instantly transforming a batch of hastily assembled photos and videos into a refined format that could take hours to produce on desktop software.
Once a scrapbook has been created it's easy to customize the presentation through editing tools that allow users to rearrange posts, edit captions, crop photos, and so forth. The ability to add text posts to a scrapbook is another invaluable tool for creating a narrative.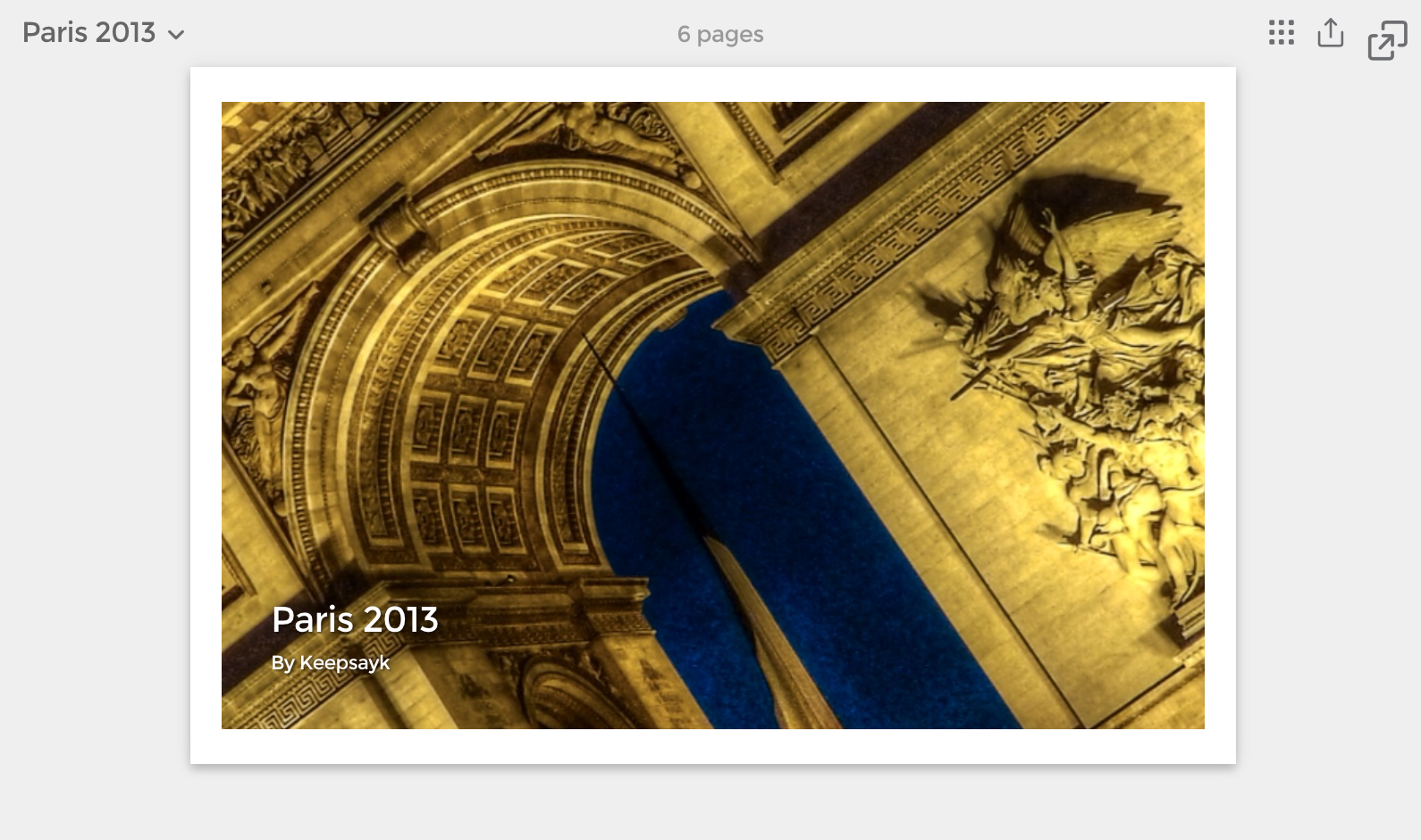 Vacation photos are a perfect fit for Keepsayk scrapbooks. This is actually a live scrapbook. Flip through it and see for yourself.
The app uses the popular cloud-hosting service Dropbox to enable backup and sharing. Connect Keepsayk to a Dropbox account and your scrapbooks can be shared on the web, either publicly through social media, or privately by requiring viewers to use a password set by you.
While Keepsayk isn't appropriate for every use (stick with Snapchat or Instagram for one-offs), it's easy to imagine uses for scrapbooks that go far beyond collecting snapshots. A gallery of featured scrapbooks on the Keepsayk web site shows uses ranging from step-by-step instructions for operating machinery, to archives of historical photos and artwork. Keepsayk scrapbooks are even being used to put museum exhibits online.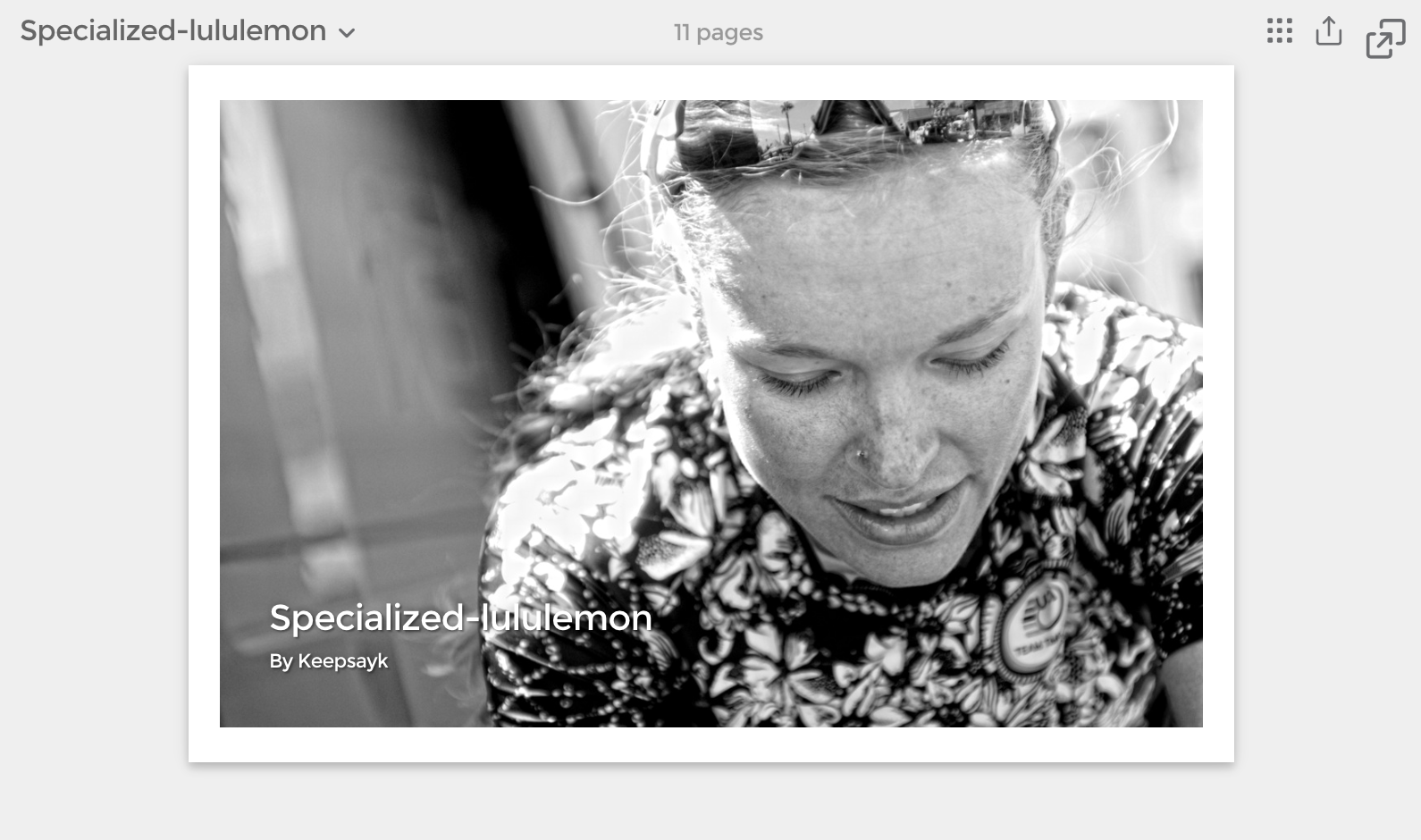 A Keepsayk scrapbook by the Specialized-Lululemon women's pro cycling team
Whether used for commemorating a special event like a vacation, or for promoting a world-famous women's cycling team, an app focused on making memories feel special again and telling a story is a welcome addition in today's disposable social media culture.
The National Museum of Health + Medicine Chicago is using Keepsayk to expand their reach to the Internet. Here is an exhibit, currently on display at the museum, that you can browse virtually from anywhere.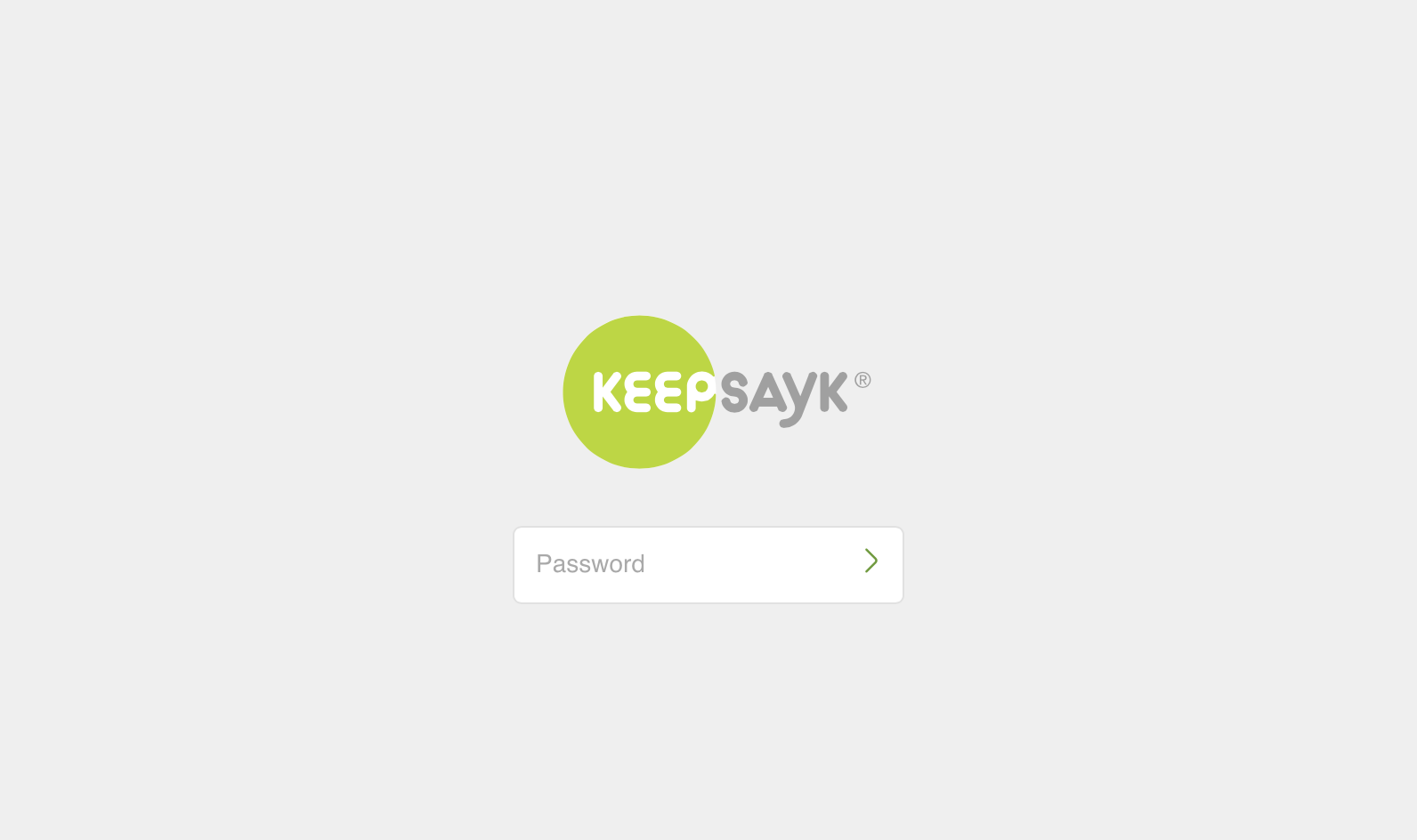 You can also secure your Keepsayk scrapbooks with a password. Here is a password-protected family-history scrapbook that tells the touching story of the 1920s journey of a couple's life together. To view it, just enter the word "family" into the password field
Keepsayk is free on Apple's App Store for iPhone, iPad, and iPod Touch. You can find out more about the app at http://keepsayk.com